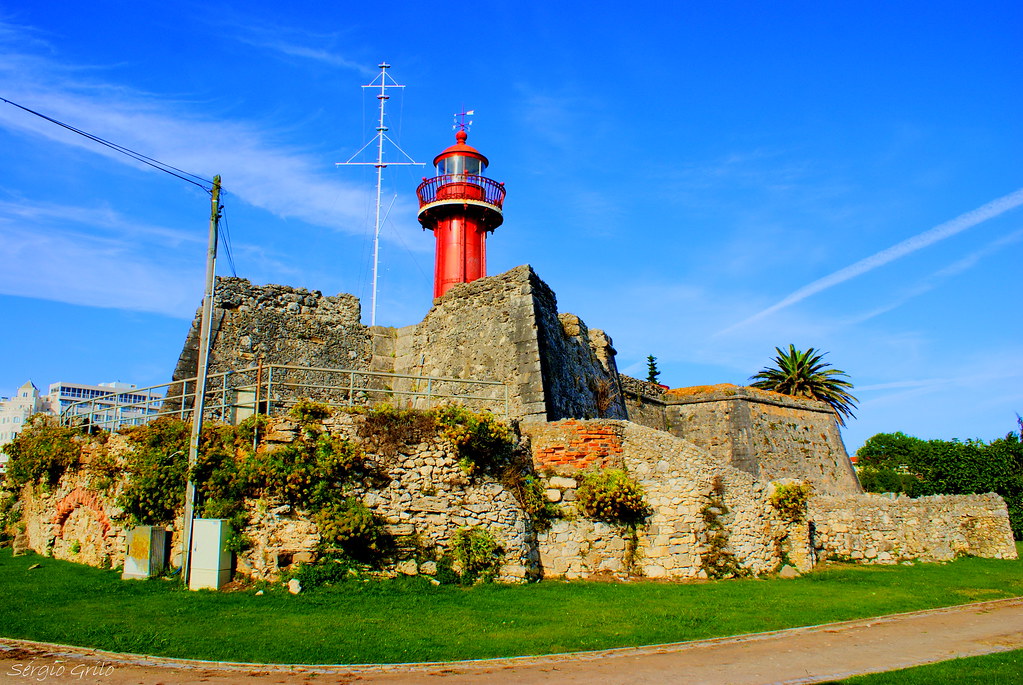 It was built at the end of the century. XVI to reinforce the defense of the mouth of the Mondego. Together with the Fortress of Buarcos and Fortim de Palheiros, it was part of the defensive system of the port and the bay of Figueira da Foz and Buarcos. With a triangular design structure, it has three curtains, a half bastion and two irregular bastions.
The entrance gives access to an interior courtyard where there is a small chapel, with a centered plan and ribbed dome, dedicated to Santa Catarina de Ribamar, due to its construction to the architect Mateus Rodrigues.
The Fort, with its lighthouse, remains a historical reference and emblematic element of the city.
Source: Câmara Municipal da Figueira da Foz